Technical diving is an extreme sport that evolved from recreational diving. It requires advanced training, extensive experience and specialized equipment. Scuba diving allows you to move through a weightless environment, interacting with the underwater world. A canister light helps divers navigate, read gauges on their equipment and communicate with other divers.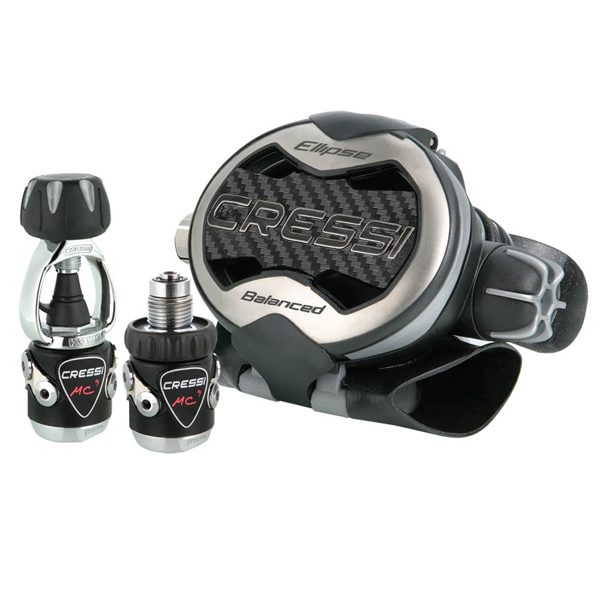 Instructions
Loosen both fasteners on the canister dive light with the flat-head screwdriver.
Slide the canister mounting strap between one of the fasteners and the dive light's exterior. Pull it beneath, then repeat for the second fastener. The strap should hang out both ends equally.
Tighten the fasteners on the canister dive light, using the flat-head screwdriver. Don't over-tighten them, since pressure will help hold everything in place when you're underwater.
Assemble your dive kit by attaching the
buoyancy control device
(BCD) to the empty dive tank. Pull the BCD over the tank, adjusting its strap, then lock it into place. Disengage the dust cap on the air regulators by unscrewing the knob, place the regulators over the tank spout and gently twist the knob into position, hand-tight.
Unscrew the two medium quick links on the canister dive light.
Find the two holes about 7 inches apart on the right side of metal back plate attached to the BCD. Hook one quick link through the hole and screw it closed; repeat with the second quick link. Be sure the canister dive light is parallel to the dive tank.
Pull the dive light cord between the BCD metal back plate and the dive tank and drape the cord over the left shoulder, clipping it into the front chest strap.
Attach the quick-release carabiner to a D-ring on the left pocket of the BCD. Clip the handle of the canister dive light onto the carabiner for easy accessibility while technical diving.
Reference:
http://www.ehow.com/how_8001514_secure-can-light-tech-diving.html