If you have been planning to try on this activity but is somewhat daunted, just do some research first. When you get a better understanding of this watersport, you'll realize it's not so difficult after all. To start off, we will feature some basic spearfishing tips below to get you started.
Get the right tools
As always, the right gear and equipment can greatly help you when you are underwater. It it therefore a must to choose
spear fishing gears
that are the most appropriate for your use. Even if some tools are quite expensive, consider it as a good investment for your safety and enjoyment. Plus, with the right
spear fishing accessories
, you will be able to progress from one level to another within the right period of time. Your ability and skill in the activity is surely going to increase too.
Maintain good health and fitness
Of course, spear fishing is a physical sport and it can be taxing to the body, thus you need to be in great shape to be able to enjoy it to the maximum. Moreover, your performance will definitely improve when you get yourself fit for every session. So build your stamina and endurance by doing regular aerobic exercises and work outs. Swimming is also a great help so include it on your exercises.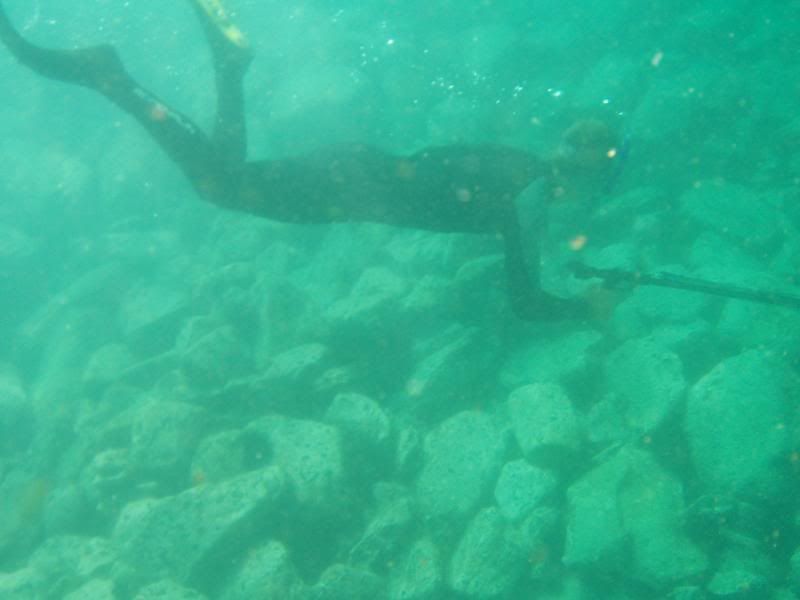 Have a clear understanding of buoyancy
Being underwater means you are not entirely ruled by gravity but by buoyancy. A practical spearfishing tip for this is to use a weight belt around your waist so that you are able to conserve energy instead of fighting it in a wet suit. For those who have not yet tried this, you can bring a weight belt next time you go spear fishing and see the difference.

Don't forget the knife
You will be surprised at the number of times you will have to disentangle yourself or your partner so it will serve as a lifesaver for you both. You can also use it to completely finish off a spear fish that hasn't been completely done as it will be humane to do so. A lot of other functions can be derived from your knife so don't take it for granted.